* Mandatory fields.
** I authorize to handle my personal data according to Italian law 196/2003 (art. 23 and follows) Read Privacy Law
Read what our customers say about us Review your experience with us, thank you!
Alison and Bob Repetto
from
Garrison, New York
, on
Gianluca turned our trip into The Trip of a Lifetime. We started planning our trip months in advance with the help of Gianluca both on the phone as well as using his informative website which answered all our questions regarding tours, prices, packages, and provided stunning photos to help us choose the best package for our family. Once in Italy, Gianluca picked us up at our hotel in his private luxurious SUV and provided us with a private tour of the Amalfi Coast stopping at all the perfect spots for perfect picture taking.He even found a private beach "off the beaten path" for my girls to swim. Gianluca made reservations at a lovely restaurant in Ravello nestled in the mountains with stunning views of the coastline and mountains serving us delicious homemade pasta. He went out of his way to make sure our daughter who has celiac disease and cannot eat gluten was accommodated at the restaurant. Another day, Gianluca arranged for us to go on a private tour of Pompeii including a tour of a winery with lunch and wine tasting. He also arranged a private boat tour with an english speaking captain to take us to the island of Capri which was a day we will never forget. Gianluca was so knowledgeable about the history of Italy and all of Europe and provided us with so much history about each place we visited with him. He was spectacular at navigating the curvy roads of the Amalfi Coast and took great pride in accommodating my 86 year old Mom who joined us on our wonderful trip. Gianluca even drove us to the train station when we went to Rome and stayed with us at the train station for over an hour until we boarded our train. He is so caring and kind and We would recommend his services to anyone thinking of vacationing in Italy. Gianluca made sure our trip was stress free, uncomplicated and full of memorable moments. Thank You Gianluca.
Roberta Gatski
from
Danville, Pa. 17821
, on
This was the absolute trip of a lifetime to Positano. Six girls only ( we are all retirees- yet very young at heart) and Gianluca made it so worthwhile for us. He picked us up at the airport and had no idea that we would hire him later for some additional tours. Yet he was a brilliant and informative and knowledgeable tour guide from the start. Describing and explaining the area that we were going through right from the start, goodness who could then resist hiring him. Our first tour was the small towns and villages off the beaten path of the Amalfi Coast where we visited Ravello, Scala- the oldest town on the Amalfi Coast. We drove through a vineyard where there were persimmons hanging on the trees and grapes still hanging on the vines. We then stopped in Chitarra, a beautiful, quaint fishing village along the coast for lunch and the food was amazing- all homemade pasta with the very freshest fish, just an unbelievable dining experience. The second tour was to Pompei and Herculaneum which was a very informative tour, I learned so much and our guide was fantastic, very knowledgeable and entertaining. We then had lunch at a winery on the slopes of Mt Vesuvius called Cantina del Vesivio where we had the most delicious meal starting with antipasto, the freshest spaghetti with an amazing sauce of fresh tomatoes, Rose wine, and red and white wines and a delicious desert. It was all the foods and wines that I could eat and drink every day of the week. I brought home some of their olive oil and red wine vinegar that is made right there. I am just sorry that I can't buy it here in the States, it is by far the best that I have ever had. Gianluca then picked us up after spending 2 very special weeks in Positano and took us to the airport for our trip home. I can honestly say that he helped to make our trip the most special time that I have ever had and I was so sad to say goodbye. My heart and soul is still there with him and in Positano and all the wonderful people that we met along the way. Ciao- until we meet again!!! Thank you Gianluca!!!
Sonia
from
San Antonio
, on
My husband and I celebrated our 20th Anniversary at the Almafi Coast. Gialuca picked us up at the Naples airport and drove us directly to Pompeii for our private tour, which he arranged. After the tour he took us to the family owned Sorrentino winery for lunch. The food and the views were breathtaking! After our tour of the winery, Gialuca took us to our B&B in Positano. Our drive there was absolutely gorgeous, especially since Gialuca is a careful driver who is considerate of his passengers. After spending a few glorious days in Positano, Gialuca picked us up and took us on a tour of the Almafi Coast in our way to Sorrento. We toured everything from Positano to Ravello and everything in between. He even made arrangements for us to eat the most delicious lunch at a seaside restaurant in Maiori. Our table was overlooking the crystal blue ocean at the bottom of the restaurant. On our way out we even crashed a beautiful wedding at the Basilica on Almafi for a few minutes. The bride was absolutely stunning! When we got to our apartment in Sorrento the owner wasn't there yet so Gialuca waited with us. We told him we were alright, but he insisted on staying with us until he knew we were well taken care of. The following day we went on a boat tour to Capri, which Gialuca arranged for us and it was absolutely amazing!! We happened to be on the boat driven by Giovanni, the Captain of the Month. There were 12 of us on the boat and we all had a great time! In our 8 hour tour we had snacks and drinks provided on the boat, swam in the ocean and visited Capri for a few hours. After a few days in Sorrento, Gialuca picked us up and drove us to the train station in Naples so that we could make our way to Rome. Along the way he continued to impress us with his level of knowledge of the area. My husband and I highly recommend Gialuca. He is a sweet man whose is full of personality! He was very easy to communicate with and very accommodating. He was our professional driver, tour guide, and translator all in one. He is completely fluent in English. We are planning another trip to Italy in the future and will definitely contact Gialuca again.
Betsy Fertel
from
Scarsdale, New Jork, USA
, on
Fantastic day with Gianluca along the Amalfi coast Weeks before traveling to Italy with my husband I researched the web for a private guide for a full day tour of the Amalfi coast and knew before we even arrived that Gianluca would be the BEST guide and he exceeded our every expectation. From the moment he picked us up at our hotel in Positano he was fantastic. Driving us all over from there to Sorrento, the gorgeous Analfi coast and even reserving in advance the most stunning restaurant for lunch in Ravello he explained all we were seeing as he navigated the roads perfectly. I would recommend him to anyone going to Italy as there is no one better than Gianluca. He made the last part of our vacation the very best. He became our friend and not just our guide. Hopefully we will see him again when we return to Italy. Betsy and Joel, Florida USA
Hellen Bonaventura
from
NYC, New Jork, USA
, on
The only guide to use on the Amalfi Coast! Gianluca and his company provide top-notch, professional tours and transfers all over the Amalfi Coast. He is knowledgeable, attentive and accommodating to the needs of his clients, and offers tours for every interest. I wouldn't use anyone else (this was my 5th time using his services!). Ask him to take you to the pastry shop in his hometown--not to be missed!! Particularly if you base yourself in Sorrento, a customized tour of the Amalfi Coast with Gianluca is the best way to experience the area and all its riches, and learn some of the history of this beautiful place. Highly, highly recommended!
Gianluca was awesome. Very knowledgable and a safe driver. We scheduled all of our transfers through him as well as a boating tour. He added so much to our Italy experience and even had him to dinner at our villa on a couple of occasions. I would highly recommend him.
Cindy A.
from
Walnut Creek, CA
, on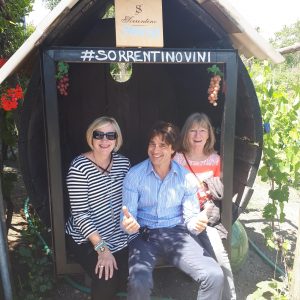 Bravo! What an amazing experience enjoying the beautiful sights and people of the Amalfi Coast with Gianluca as the perfect tour guide. He was professional, attentive, prompt, flexible, knowledgeable, and added so much to the trip. It would not have been the same without his expert navigation through the cities and along the coast. He was eager to suggest additional things to do and see, making reservations for us, and accommodating changes to the schedule. With a couple of suggestions, he could plan the perfect day. He is highly recommended!
Cindy Shrode
from
Spring, Texas
, on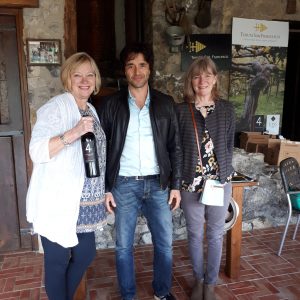 Thanks to Giunluca for making our trip to Italy awesome. He always responded to my emails quickly and made great hotel and tour suggestions. We stayed in Sorrento 3 nights and Positano 4 nights and had him design private tours for us 4 of the 7 days we were there. So very happy - he did a fabulous job and truly cared that we had the perfect experience. He was also very flexible and willing to adjust our tours each day depending on our preferences. Would highly recommend! Bravo!
jason & sarah bethke
from
austin, tx
, on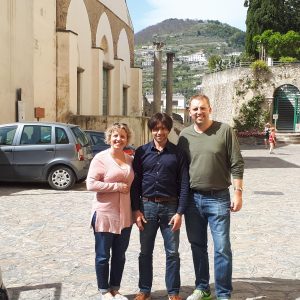 our experience with gianluca in april 2017 was perfect in every way! he came highly recommended by a friend of a friend, and we are so grateful. gianluca picked us up in naples; took us to pompei for an amazing private tour that he had arranged; drove us further to a beautiful vineyard for a tour, lunch and tasting that he also had arranged; and then continued us on to ravello. several days later, he brought us out of ravello and took us to the naples airport. gianluca was timely, professional, very communicative via email in the months prior to our trip, and best of all - engaging, fun and friendly. he shared countless details on the region, and made our time with him a truly enjoyable and memorable part of our trip. we felt safe in his care, as part of his family. thank you gianluca - we miss you already!
Chris G
from
Los Angeles, United States
, on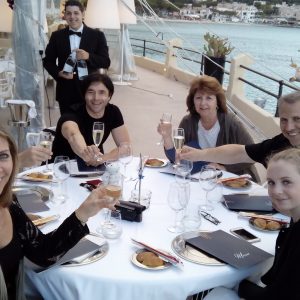 "Magnifico" My husband and I met Gianluca, with our two young children, in 2006. He made our visit to Positano/Sorrento unforgettable. He and his personable staff brought us to little known gems along the Amalfi coast; so many places not found in travel books. The restaurant and shop owners greeted us warmly, and treated us like VIPs because of Gianluca. We became fast friends with our favorite Italian tour guide, and have stayed in touch throughout the years. My husband and I returned to Italy last summer to celebrate our 25th wedding anniversary. Gianluca met us, with our now teenaged children, in Rome. He planned another magnificent tour. We revisited the Amalfi coast, this time continuing on to Sicily. Not only did Gianluca act as a translator, he customized our unique itinerary through the Sicilian countryside (the birthplace of our grandparents). Once again, he created the trip of a lifetime and we are forever grateful!
anitamf390
from
Mendham, New Jersey
, on
"Excellent in every way!!" I can not say enough good things about this company and Gianluca. My family was visiting my daughter in Rome, who was studying abroad for the semester and Gianluca and members of his staff, Carlo and our Roman tour guide of all the major sites including the Vatican were amazing. We did day trips to Siena and the Almafi Coast. My parents in their 80's were with us too and Gianluca gave special attention to detail about all our tours to accommodate them and make their travels safe. We LOVED our lunch at Dino and Tony's in Rome......they treated us like we were family!! So wonderful. A special tour that Gianluca provided to my father, who was born in Italy..... Gianluca took him back to his home town of Frialindola and helped my father find his family members and helped to translate and assist with meeting up with relatives. It was all very special and Gianluca treated us like we were his own family. We can not say enough about the professionalism and their knowledge of Italy. We will certainly use their services on our next Italy adventure. Thank you for making our family trip to Italy so memorable! Dan and Anita Farley (and Colleen and Brenna) and Romeo and Mary Frattarola (Nonno and Nonna)!
Marg W
from
London, Canada
, on
"Perfecto!!" While on a Mediterranean cruise we arranged a private tour for our day at port in Naples which had been recommended by friends. We were not disappointed. Gianluca took us to Pompeii where he had arranged a private guide for the 2 of us. Then we headed off on the beautiful drive of the Amalfi Coast stopping at little villages to experience the beauty of the countryside. Gianluca is an amazing guide both knowledgeable in the history of the area but also explaining the way of life in the different areas. Stopping for lunch at a beautiful cliff side restaurant with a breath taking view and fabulous cuisine was perfect. By taking the private shore tour with Gianluca allowed us to experience things that are not possible to do on your own or with a bus tour. It was truly amazing.
James H
from
Surprise, Arizona, United
, on
"Excellent private tour" Gianluca took 6 of us on a private tour of the Amalfi Coast, Positano, and Amalfi in May. He was excellent. He made several stops so we could enjoy the scenic views and to shop. Never any pressure to move on. Recommended and made reservations for lunch at private restaurant. Stopped off at the Blue Groto cave, something we would never have found by ourselves. He picked us up and dropped us off at our hotel. The 8 hour tour was well worth it. Strongly recommend Gianluca.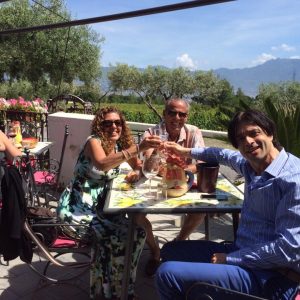 "Our wonderful vacation in Southern Italy" Our trip to Italy was just wonderful. We had an amazing guide, Gianluca. He made our vacation so special. His knowledge of the areas we were visiting was so helpful and his kindness there are no words to describe. My husband and I were more than happy with Gianluca. We hope to see him again soon. Liz and Burt Holzman
"Gianluca is the best" Gianluca and Sweet Private Tours was referred to us by a friend. We were planning the trip of a lifetime to celebrate life, special birthdays, wedding anniversary, etc. Gianluca arranged for a full-day tour of Rome including a private tour of the Vatican. Carlo and Francesca were tops and the day was excellent. We saw all the main sites and covered more ground than we ever could have on our own. Gianluca was waiting for us a the Napoli Centrale station when we arrived on day 4 of our amazing journey. We immediately connected and began a friendship that my husband and I expect will last a lifetime. Gianluca took us to Pompei where he had pre-arranged a private tour and then to a restaurant on Mt. Vesuvius where we had the best meal of our entire two week trip. We then drove down the Amalfi Coast to Positano. Gianluca picked us up two days later for a full day tour of the Amalfi Coast where we again saw things we never would have seen without him. He arranged a full-day private boat ride to Capri which was one of the highlights of our time in Italy. If you would like to see Italy through the eyes of an Italian who loves his country and is a superb host, contact Gianluca - you will not be disappointed!
cfrayne
from
Atlanta, GA
, on
"Great Tour with Gianluca" We could not have been happier with Sweet Private Tours. Gianluca took us to Pompeii, Herculaneum, and the Amalfi coast. He is extremely knowledgeable and passionate about his country, and went above and beyond to assure that our visit was informative and enjoyable. He even made my wife, who has a fear of heights, feel safe while driving along the Amalfi coast! We can emphatically recommend him and will certainly re-connect when we are back in southern Italy.
karensimpson2016
from
Arkport, New York
, on
"Almalfi Coast travels and beyond" Gianluca and his crew have taken very good care of us over the past few months. We have used his service to go from the Naples Airport to Sorrento several times for ourselves and our visitors. What a wonderful and relaxing way to begin a journey in Sorrento. We wanted to go see Ravello, of course the best means was with Gianluca. The ride in his Mercedes van was completely comfortable and secure feeling. He drove us down through Positano, continually telling us about all of the beautiful history of the region. Gianluca asked us what type of food we would be interested for lunch, and brought us to a family restaurant with the most breathtaking view and fabulous food, we were so well taken care of. It was one of the most memorable meals I will ever have to be sure. As our meal was finishing, he was right there to check on the next stop. Because he knows the area very well, he was able to take us to several places on our travels where the view was out of the world. We do not hesitate to contact him for any of our driving needs while we are here in Sorrento. From dinner in a restaurant in the hillside, to a day trip along the coast, perhaps a visit to a local olive oil producer. Sweet Private Tours has been and will continue to be our source for transportation.
paul t
from
Henderson, Nevada
, on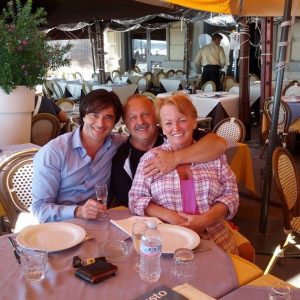 "Wedding in Sorrento,Italy" Ciao, My wife and I were married in Sorrento September 2013. that was my families 100 year anniversary of arriving in America from Avelino, Italy. Gianluca was responsible for Everything that happened to include; getting our requested date for the Cloister San Francesco for our wedding sight, our florist,photogrpher,mandolin & guitar musicians and The Foreignors Club for our wedding reception with amazing views of the Amalfi coast. A sepia,potato and onion meal that only Gianluca and a friends local restaurant could supply and to many other things to mention!! .
Jenniferb2002
from
Stamford, Connecticut
, on
"GREAT Experience!" I was traveling in Italy with my 14 year old nephew and Gianluca and Sweet Private Day Tours was recommended to me by a friend. Gianluca responded to my email inquiries promptly and provided excellent information about his tours. He also did a great job of customizing our experience. We spent 2 full days with him and had a great time. He was prompt, courteous, knowledgable and speaks english very well but most importantly he is funny and has a great personality! My nephew loved him as well and we plan to see Gianluca while he is visiting in NYC. I highly recommend him and his company.
Christina
from
New York City, New York
, on
"Gianluca helped make our first trip a memory of a lifetime" My husband and I toured northern Rome with such beautiful history and scenery, however, we didn't see the real side of Italy until we went down south and met with Gianluca, from Sweet Private Tours. He is a very pleasant, friendly, knowledgable, and helpful guide. He set us with a flexible itinerary that matched exactly what we were looking for on our trip. He arranged all of our scenery trips as well as fabulous places to eat. If and when we decide to return, he is the first person we will be calling!
ssaqui
from
Miami, Florida
, on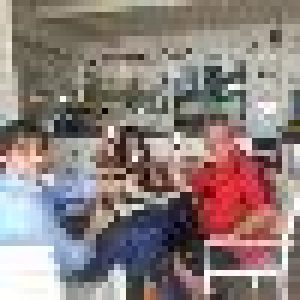 "Gianluca of Sweet Private Tours is the BEST!" Gianluca was highly recommended to my wife and I. We were receiving many different ideas and locations from all our friends on where to go and what to do. It was over whelming. When Gianluca met us at the train station in Naples we very quickly realized that he was an EXPERT in all aspects of his country, Italy. More importantly, I also realized he was an expert on having fun at all the right places of importance, food and wine! Based on who recommended him to us and his expertise, we decided to take his advise and "let him handle everything" for the trip. We did and we loved it all. His tours and special locations were off the tourist trap trail and we felt like family to his friends. Our first stop was to Gianluca's home town of Meta, Italy and to his friends Giancarlo & Claudia who own a fabulous restaurant, il Verricello. This visit was incredible and set a very high bar for the rest of the trip. Our stay in Positano was fabulous, but the towns and sites that Gianluca shared with us were by far the most memorable. Gianluca made this trip a memory of our lifetime for my wife and I. We will be forever grateful to him. Bella, Bella, Bella!!
Nora k
from
New York City, New York
, on
The Absolute Best -Gianluca is the King" Sweet Private Tours was the highlight of our Mediterranean cruise. We were 8 adults sailing on Allure of the Seas and booked Sweet Private Tours 9/11/15 . It was highly recommended by friends who had raved about their experience with this company. Gianluca was waiting for us at 8:00AM as we walked off the ship in Naples,Italy. We didn't have a precise itinerary,just drive up the scenic Amafi Coast to Sorrento for lunch. Gianluca promised us he would show us the greatest day of our lives and boy did he deliver! We stopped at points of interest along the way to take photos of the amazing countryside and all of the Yachts below in Naples Bay ,Olive trees everywhere-simply amazing. We stopped in Sorrento to shop and look about for a few hours /had a few cocktails. It is such a lovely city to see. Sorrento is my favorite city that I have visited in all of my world travels , I will definitely go back again. On our way back down the coast Gianluca took us to the most amazing restaurant in Positano perched way up in the hillside of colorful Mediterranean homes and buildings, the views were incredible and the long leisurely lunch with friend was probably one of the best times of my life. I highly recommend Gianluca and Sweet Private tours.
"Best of the Best" Gianluca arranged the greatest day tours for us while in Rome and Florence. We had the Best of Rome tour and the Best of Florence tour - which he customized for us. We saw so much and covered much more territory than I thought possible while learning from our knowledgable guides who were so easy to be with and full of personality. Our trips were approximately 8 hours long. Completely stress free- definitely the way to enjoy these two beautiful cities. So glad we had a private tour- definitely worth the price! Already looking forward to booking another tour with Gianluca and Sweet Private Tours.
AntoNYC28
from
New York City, New York
, on
"Priceless Experience - Private Ancestry and Sorrento Coast Tour" I selected Gianluca & Sweet Italy after researching private tour companies that advertised ancestry tours in the Naples area. Of all of the responses I received, Gianluca best understood my goals in visiting the hometowns of my great-grandfathers. He replied to all of my messages promptly with honest and personal answers. The day of the tour, Gianluca proved to be a priceless guide and translator in the municipal buildings, dealing with the often frustrating bureaucracies that we encountered. In the end, we were able to locate my great-grandfather's birth certificate in one town's records and Gianluca was even able to talk them into giving me a photocopy (a major victory considering the level of resistance we received). Although much of the experience within the towns was frustrating, Gianluca did his best to help and treated my family research like his own. We had initially planned a stop in Pompeii on the way back to Naples but after the frustration of the day (as well as 90-degree plus heat), Gianluca suggested a more relaxing trip along the Sorrento coast. This wound up being a great decision as the coast is breathtaking. We stopped for an lemon ice (made the old school way) overlooking the sea and then spent some time walking around and shopping in Sorrento before returning to Naples right on time. I could not be more pleased with the service and experience provided by Gianluca and Sweet Italy tours. We were treated like visiting family and I will never forget the experience of returning to the towns of my ancestors. We look forward to another visit and once again calling on Gianluca as our guide.
Load More